Available – Contact me for details: $1050
A friend showed me some photos of Madison, WI and I loved the feeling and vibrancy of the city so much that I just had to paint it. This is a scene from State Street in Madison, but not the usual view of the Capitol building, which is further down. 16″x20″ Acrylic on stretched canvas.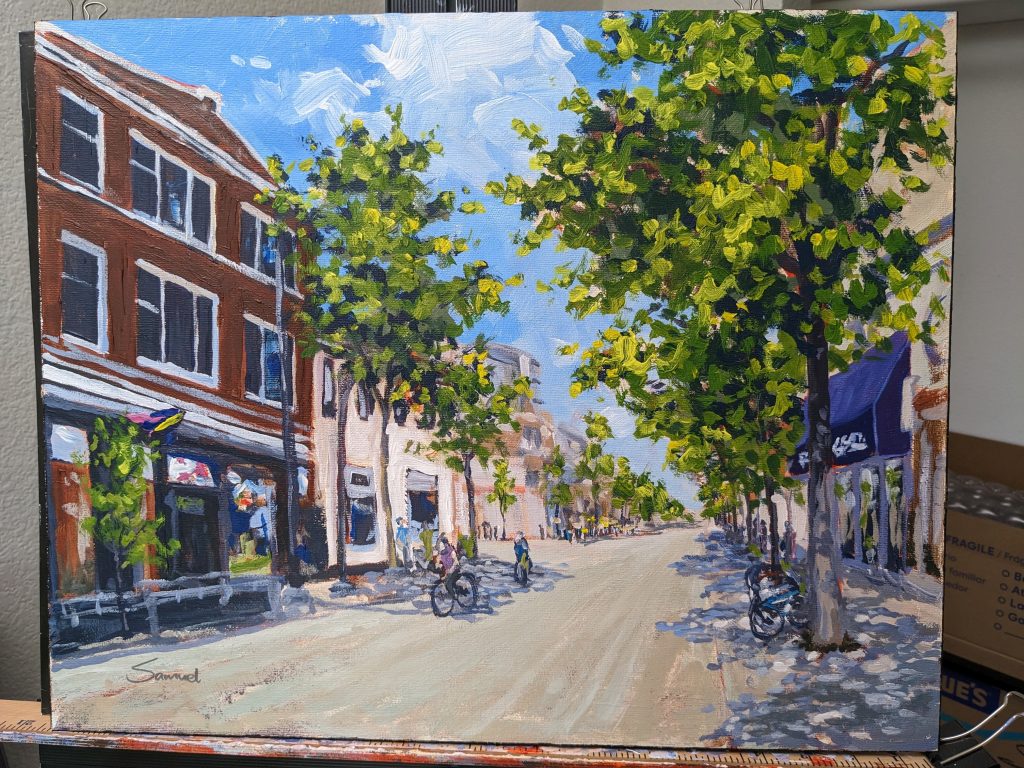 This painting is currently on exhibit at the LagunaArt Gallery in Mission Viejo, CA until 2023/07/01.